Fette Sans.

-- The bitter ends of (the technologies of tenderness)
-- The night would lie during the day
-- Resonance of an awkward smile
-- (re-)discipline in [redacted]
-- If I can't sleep at night is it because I am awake in someone else's room?
-- TЕПЛИЧНOE РАСТЕНИЕ (hothouse plant)
-- As someone distrustful of personal writing
-- I am afraid you could have been misled
-- ERINNERUNG AUS EINEM SCHWAN
-- PERIPETEIA
-- Untitled [The Fabulist Hunting the Fringes]
-- Exhaustion can occur merely attempting to breathe
-- The non-committed silence of the captive
-- La Reprise

-- Editions

-- Info

-----------------------------------------------------------------------

Fette Sans is based in Berlin.

She has a conceptual and interdisciplinary practice that includes the production of images, writing, performances, online gestures, filmmaking, discussions, and installations.
Concerned with social systems, representation, and technology, she develops obsessive rituals, collaborations, and speculative narratives to question these issues.

In September 2018, Sans initiated a series of conversations in hotel rooms called Precarious Gossips. These aim at gathering voices coming from multiple backgrounds, that may be under-represented or generally quieter, as to discuss important yet delicate topics.

Her work was shown at Exile Gallery in Vienna, at Ungefaehr5 in Cologne, at Human Resources in Los Angeles, at HKW in Berlin, at the Brandenburgischer Kunstverein in Potdam, and during Ars Electronica in Linz.
She was invited to discuss at Volksbühne in Berlin, at the Bauhaus University in Weimar, and during the Istanbul Biennial.
She contributes to the newspaper Arts of The Working Class.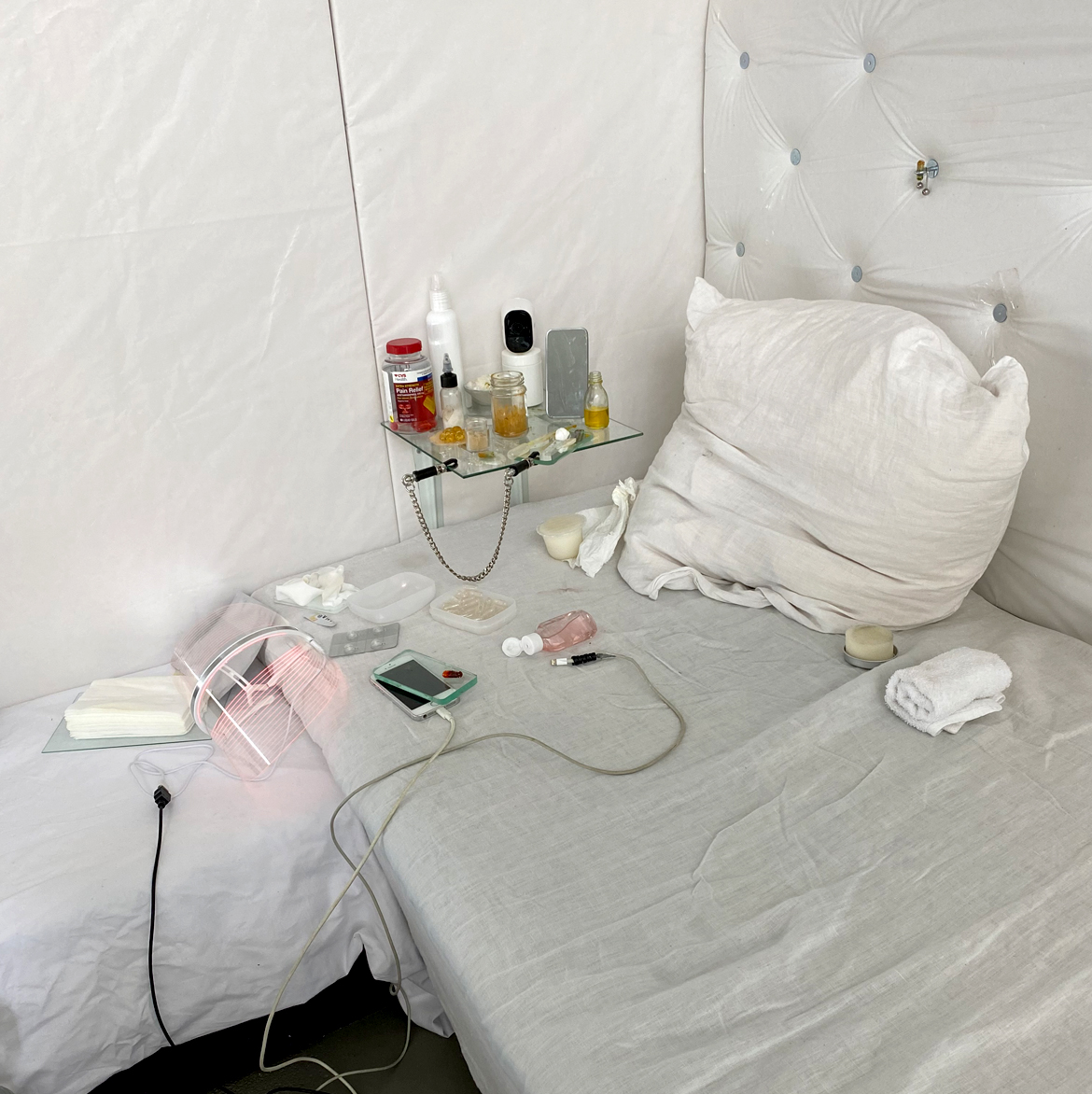 Copyright 2021